IRB: IRB00144439
Purpose of Study: Recruitment is underway in Baltimore and other sites for a research study of an investigational medicine for dermatomyositis (DM). This study will assess the effectiveness and safety of a Study drug compared to placebo. The study drug is a type of drug called a biologic and is given monthly by injection into your vein.
Eligibility Criteria:
Study volunteers must meet the following criteria: To be eligible for this trial, a patient must:
Be 18 to 75 years of age
Have a diagnosis of DM
Have active DM-related skin disease
Failed to respond to at least 1 standard of care systemic treatment like corticosteroids
Must be willing to undergo skin biopsies
Willing to come in for 10 on-site visits over 8 months
Go to ClinicalTrials.gov where you will find information on the trial recruitment status, eligibility, locations, and contact details. ClinicalTrials.gov Identifier: NCT03181893
Study Status:
Recruiting
Coordinator/Contact:
Principal Investigator: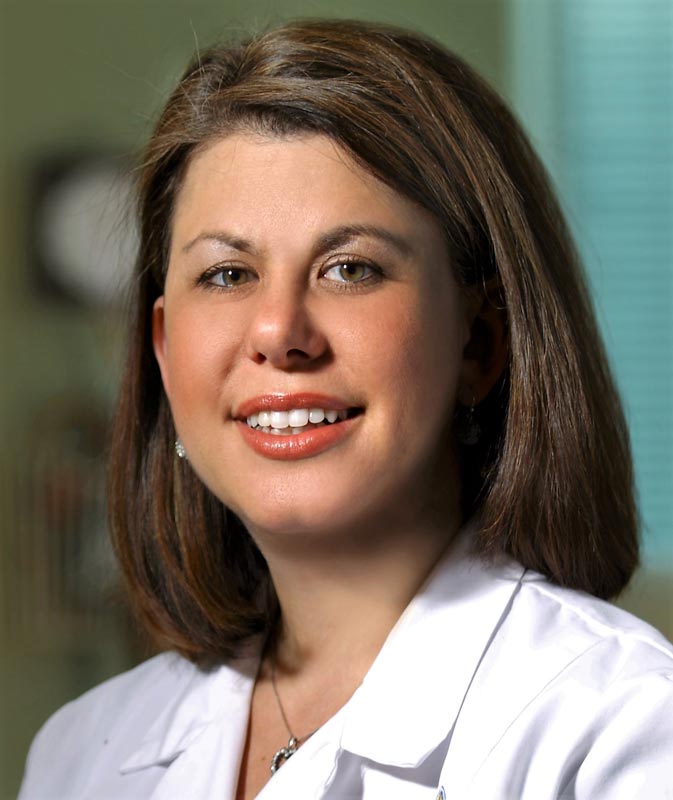 Lisa Christopher-Stine, MD, MPH
Associate Professor of Medicine
Dr. Christopher-Stine is an Associate Professor of Medicine and Neurology and the Director and Co-Founder of the Johns Hopkins Myositis Center, a multidisciplinary clinic formally established in 2007. She joined the faculty of the Division of Rheumatology at The Johns Hopkins University in 2003. Her clinical research focus is the longitudinal clinical outcomes, phenotyping, and autoantibody associations and predictors in the idiopathic inflammatory myopathies ("myositis"). She has authored or co-authored over 100 publications. Dr. Christopher-Stine and her colleagues discovered that some statin-related myopathies are, in fact, autoimmune in nature and are associated with a specific autoantibody, anti-HMGCR.. As a clinician scientist, she utilizes the Myositis Database developed by her and her colleagues for which she is the Principal Investigator, currently numbering well over 2500 patients recruited worldwide. She was a 2018-2019 United States Myositis Association Grant Awardee for her project " "The gut and skin microbiota in patients with DM." Dr. Christopher-Stine will explore the significance of the microbiome in myositis patients by identifying organisms commonly occurring in dermatomyositis patients. She also has a strong interest in patient-reported outcomes and she is the co-chair of an international effort through the OMERACT organization to develop a novel patient reported outcome measure.