Year 1
The first year of Rheumatology fellowship is a clinical year designed to expose trainees to the full range of disease manifestation and phenotypic expressions in Rheumatology. This culminates in the proficiency in the diagnosis, assessment and treatment of the full range of Rheumatic diseases including the recognition of subtle clinical phenotypes. During this clinical year, fellows rotate between:
Inpatient blocks: Johns Hopkins Hospital (downtown), Johns Hopkins Bayview Hospital
Ambulatory block: outpatient Rheumatology clinics (General Rheumatology, Lupus, Arthritis, Myositis, Scleroderma, Vasculitis, Sjogren's, Ultrasound) 
Electives block: allied fields (Dermatology, Ophthalmology, Sarcoidosis, Orthopedic Surgery, Pediatric Rheumatology, etc)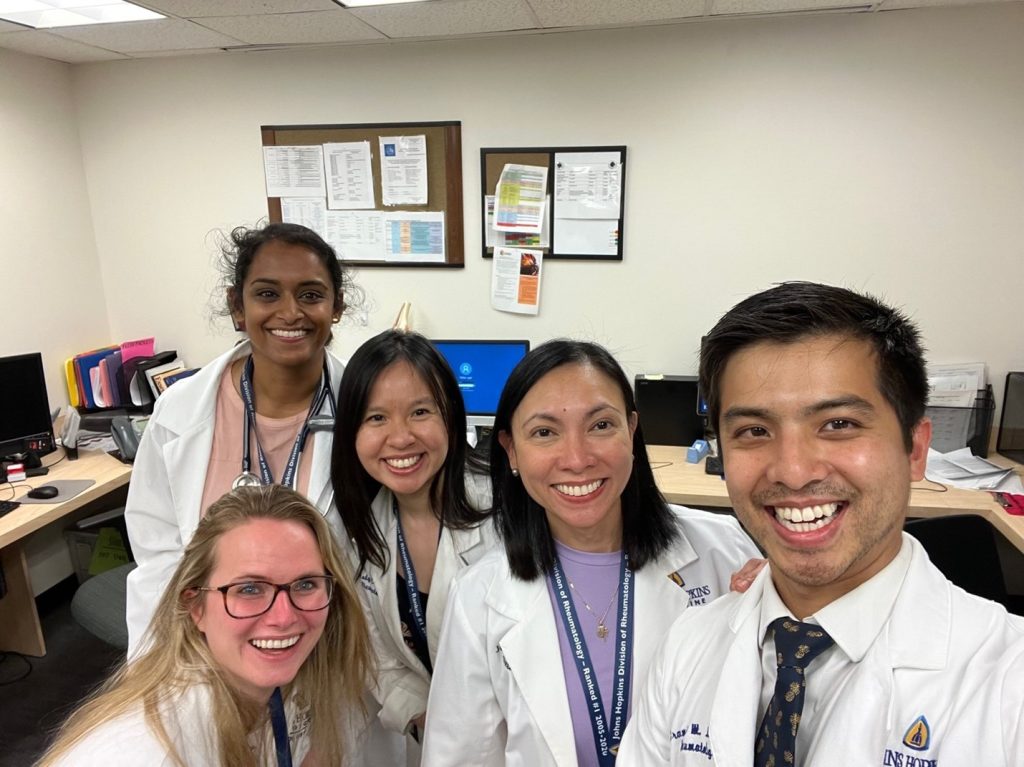 Year 2
Clinical Excellence/Clinician-Educator Pathway
Senior fellows who are pursuing a clinical pathway will be assigned to several clinics spread out across the Centers of Excellence in addition to their own longitudinal clinic. This allows them to learn about these diseases in a more detailed and comprehensive manner. They may also choose to pursue additional musculoskeletal ultrasound training through USSONAR, or complete educational methods training available through Johns Hopkins.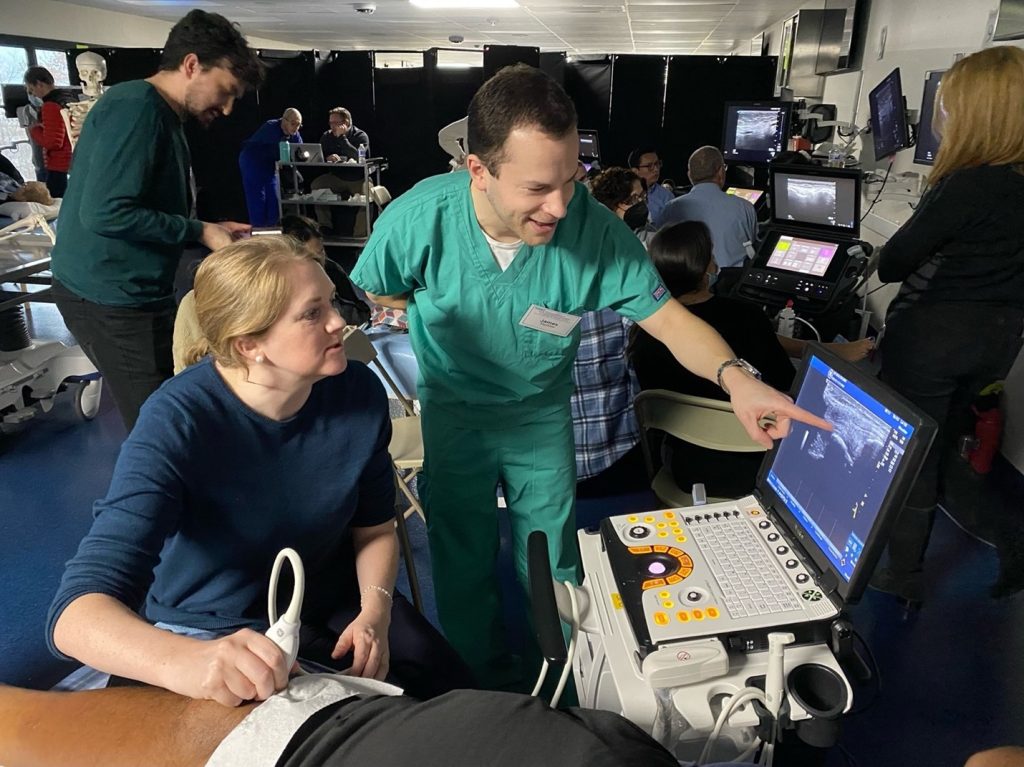 Investigative Training Pathway
Senior fellows who enter an investigative training pathway complete an additional 2 years of fellowship training. This allows them adequate time to focus on their research interests, complete coursework (see Research Training), and develop projects that will lead to grant funding and a career as an independent investigator. They have their clinical exposure limited to their own continuity clinic, and a second clinic in one of our Centers of Excellence aligned with their research focus.