The Johns Hopkins Rheumatology Fellowship program is committed to supporting the well-being of our fellows. We endeavor to create a supportive environment that maximizes engagement and performance, while protecting against burnout. We believe that fostering a culture of self-care and community building can enhance physician satisfaction, performance, and patient outcomes. By placing equivalent value on learning and wellness, we can create organizational foundation for joy in medicine.  
In line with this, we have several programs that equip our fellows with the necessary skills and resources, but also foster community building and camaraderie.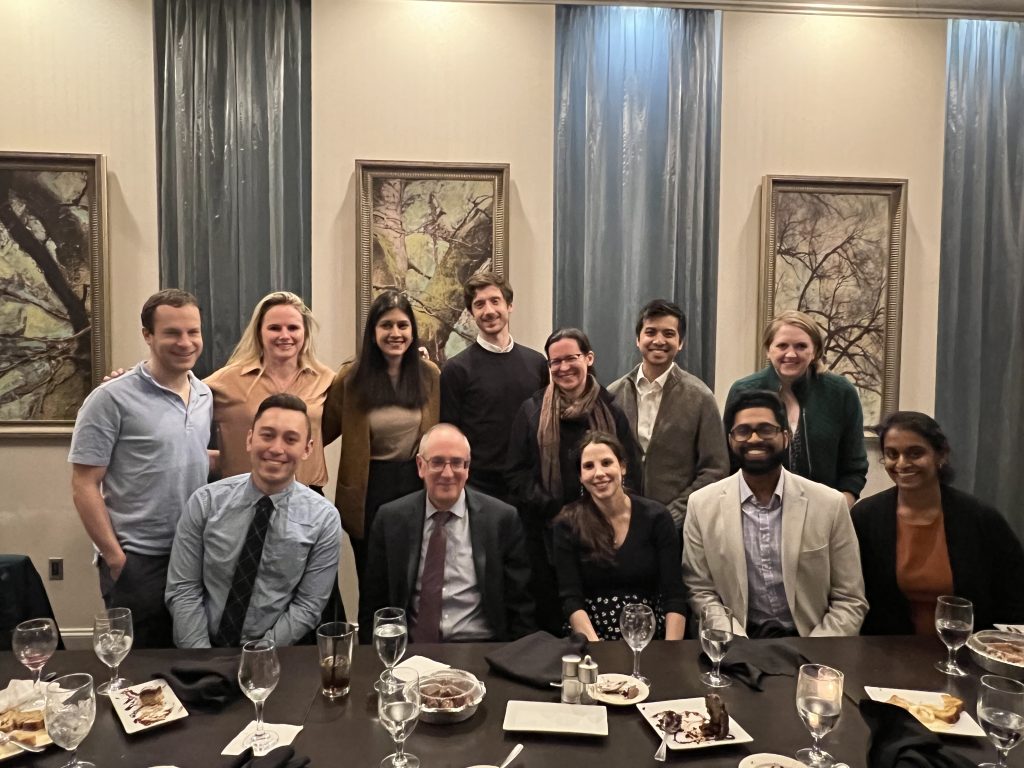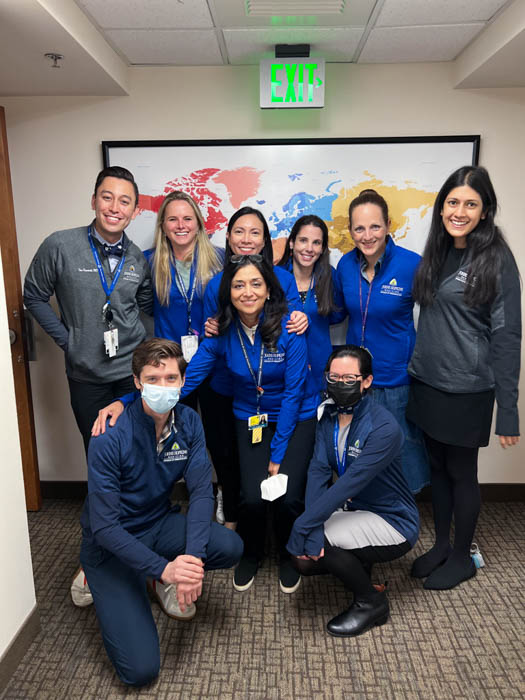 Wellness Projects 

The fellowship program has supported fellow-led wellness initiatives, including supporting local sporting events as a group, and sponsoring personalized workwear from Under Armour.

Most recently, we received funding for a project entitled "The Dining Rheum". This is a supper club which entails dinner for our current fellows with an invited distinguished rheumatologist to discuss his or her personal story, and insights and experiences in the field of rheumatology. This space allows for bonding among the fellows and exposure to a leading rheumatologist who models both personal fulfillment and joy in medicine.
Weekly Check-ins 

Every Friday morning, the fellows meet with Dr. Albayda and Dr. Haque to discuss any issues arising within the program, as well as novel ideas to enhance learning opportunities and improve the learning environment. These sessions promotes dialogue and discourse, while also enhancing collegiality and community.
Biannual Ombudsman meetings 

Fellows have two mandatory 1- hour meetings with Dr. Laura Hanyok, MD (Assistant Dean for GME) to anonymously discuss issues within the program or barriers to wellness, as well as potential solutions to optimize the program. Dr. Hanyok then discusses these items with program leadership.
Wellness resources 

During orientation, fellows are provided with all the currently available resources within the Johns Hopkins Medical System to promote physical well-being. An email detailing these resources is automated to circulate every Wednesday.